December 7, 2020
Here's a mashup we weren't expecting this year (oh, come on, this is a good surprise—not like, say, murder hornets): Perestroika in Paris, an equestrian fairy tale set in Paris. Written by Pulitzer Prize Winner Jane Smiley, no less. Perestroika is Paris is the story of a talking racehorse who decides to venture into the world beyond the race track. She finds herself in Paris, where she meets Frida, a German shorthaired pointer who knows how to haggle for crêpes, a wise raven who likes to offer all sorts of advice, and a delightful eight-year old orphan who knows to not fall off a horse.
Look. Do you really want murder hornets? Because that's not really a stretch these days.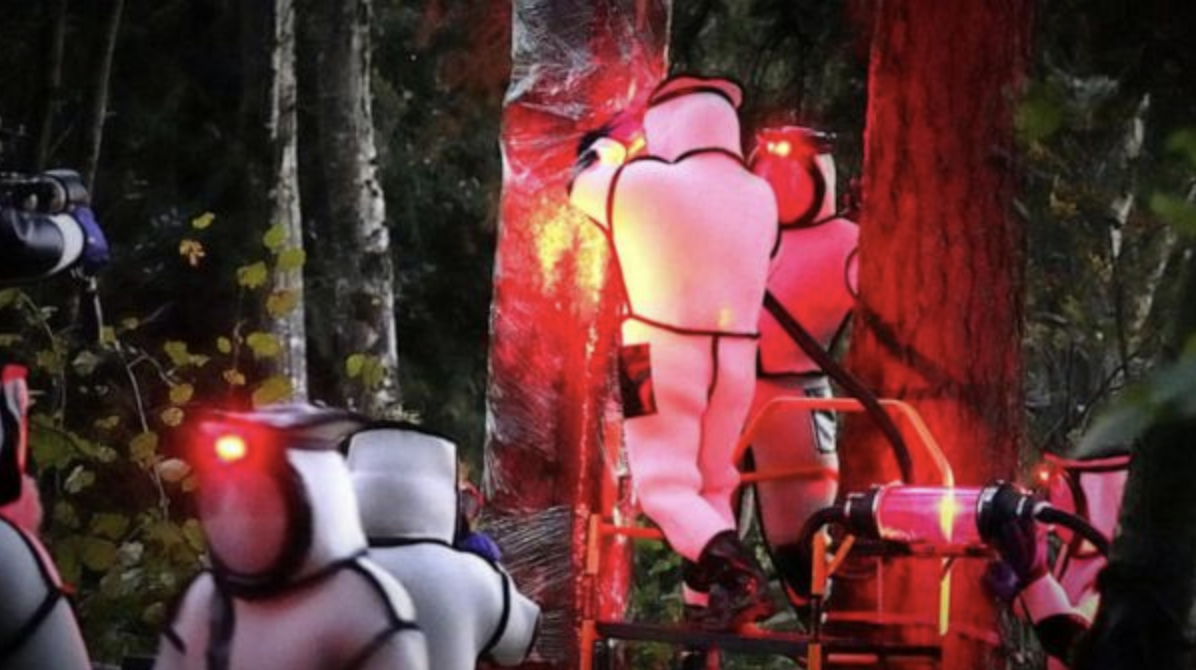 (Seriously. This is grabbed from the network feed. Blaine, WA, several weeks ago. It was an X-Files episode out there in the woods.)
Perestroika in Paris has happy endings. Lots of them. You know you want it.
–A Good Book, Sumner, WA
Find happy endings (not murder hornets) at A Good Book and other independent bookstores.