March 4, 2019
Here's a book about growing fruit in your backyard.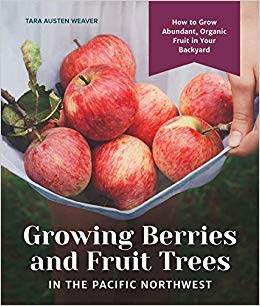 This book contains instructions for caring for more than seventy-five different cultivars. All of which can be grown right here in the Pacific Northwest. Just think, you can start planting this week, and all your friends in the midwest will be sooper jealous that you can actually go outside without your snot freezing.
And speaking of snot freezing, here is Jordanna Max Brodsky's The Wolf in the Whale, a historical fairy tale set in the year 1000, where a native shaman and a Viking warrior band together to survive in a terribly unforgiving climate (both geographically and culturally). It's like "Quest for Fire" meets "When Harry Met Sally."
— A Good Book, Sumner, WA
Discover great books of all kinds (and the booksellers who read them) at A Good Book and other independent bookstores.